What Is Social Media Marketing?
In this digital era, social media marketing is one of the most powerful tools to increase your sales. As we all know social media requires both creativity and the perfect strategy for business growth. According to the report on social media marketing in 2020, many marketers promote their products on social media to increase sales and they will get good results. But some people don't know about the benefits of social media, especially small businesses. Small businesses are not aware of social media trends and cannot implement the strategy of social media to promote their business.
What Are The Benefits Of Using Social Media Marketing?
The year of 2021 is started so the strategy of social media marketing is also changed. To increase your customers, it is necessary to analyze your audience first. There are a wide variety of social media tools available in the market like BuzzSumo, Sprout social, Later, Hootsuite, and much more. In this blog, I am going to share some benefits of social media marketing so that you can increase your traffic through various social media channels. Let's read this in detail:-
Benefits Of Social Media For Business
Increased Brand Awareness
One of the best ways to promote your business online via social media platforms. To get started create social media profiles on various social media platforms like Facebook, Instagram, Pinterest, Twitter, LinkedIn, and much more. Get friends, business partners, employees, and sponsors to like and share your page with other people. This is a great way to build your brand reputation. No matter what you are sharing to your social media pages like photos, videos, infographics, etc it is necessary to make an attractive image or videos so that you can convert your customers into sales. The more you stay updated on social media pages, the more chances to increase brand awareness. With regular use of social media, you will get a wide variety of audiences for your business. Is not it's a great way to increase the audience?

More Inbound Traffic
When you don't promote your business via online media, your inbound traffic is minimal to your standard clients. Those who are attached to your brand are likely looking for similar keywords you effectively rank for. Without using social media marketing you will get less customers. Each online media profile you add to your promoting blend is a passage to your site, and each piece of content you present is another chance to get another client. Social media is a mix of different kinds of people with fluctuating establishments and practices. Every individual comes with various requirements and various perspectives.

Partnering your content on whatever number of stages could be allowed permits these people to naturally arrive at your business. For example, maybe somebody in a more established segment of shoppers will look for your site using a specific keyword on Facebook, however, a millennial could start their pursuit by using an alternate online media stage altogether, since they look for items absolutely in an unexpected way. By marketing on social media, you can start your business to a more extensive assortment of adaptable shoppers everywhere in the world.
Customer Feedback
We live in the Modern era, where marketing is changed and success is important for both digitally and traditionally. Ensure that you provide the best quality of products to your customers because your customers trust on your brand so it is necessary to get customer feedback. Make sure that you are selling good quality of products but there are always some customers who will not satisfied. Understand your customer's problem first and then sought out the problem. This is a great way to get success and create a long-lasting good reputation to potential customers as well as your customers. Social Media is the platform where you can directly interact with your customers and can get real customer feedback from various sources.
Track Your Competition
Social media is a great platform to keep an eye on your competitor's social media pages. When you follow your competitors on social media, you will know about their tactics and strategies that they are using for their business to get higher engagements and sales. Make sure that you are not copying your competitor's page, just analyze their social media page and create a strategy for your business. Remember every business has its own goals and audience. So whenever you are promoting something on social media, make sure that you know your audience's taste and interest and for that, there are many social media tools available that will helps you to give proper information about your social media activity. With this social media software's you can collect all the information that what your competitors are doing and from where they can get backlinks.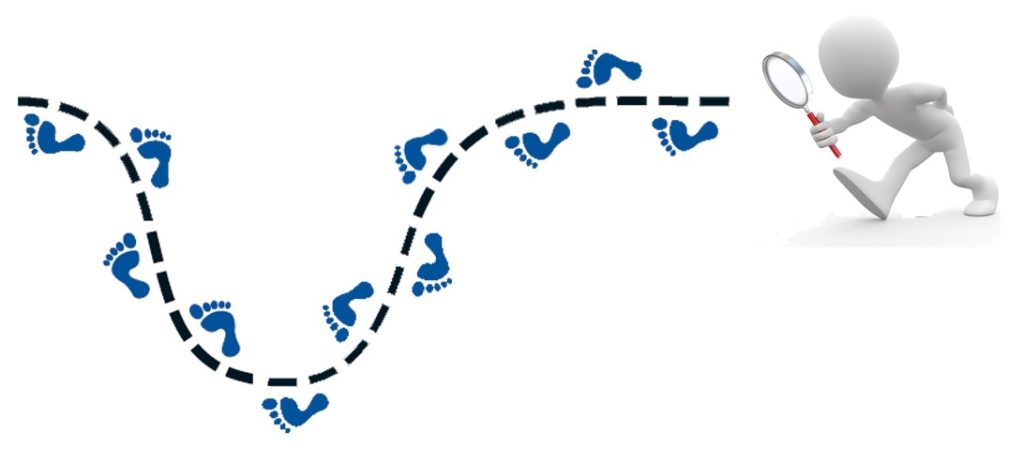 Much Cheaper
Social media marketing is very cheaper as compared to other traditional methods. Many social media platforms give you an opportunity to promote your brand i.e free of cost. Sounds interesting? Many IT companies and non-IT companies promote their brand free of cost and this is only done by social media marketer because he knows which strategy is right for social media. The benefit of social media is that you can promote your brand globally and it is totally free of cost. But if you run an ad for your business then it's paid.
If we talk about traditional marketing then people spend so much money on their business. They promote their brand via newspaper ads, pamphlets, hoardings, brochures, and much more. As result, they spent a lot of money and get less leads. But social media is the platform where you will get higher leads with less investment. So what will you choose for your business? Online marketing or digital marketing?
Conclusion
So these are the top 5 benefits of social media marketing. There are still more that I have not discussed with you. Every business has its own goals. And social media is the platform to help them to achieve their goals at free of cost. Make sure that you are started your social media marketing from the basics and use them according to your customer needs and requirements. Each brand is different so it's your time to shine on social media and grow your business online. The thing that I like the most about social media marketing is that there is no intermediate so you can directly communicate with your customers. If you don't know how to do social media marketing? Then you can contact us and learn about the social media marketing course today to achieve your goals.